We would like to thank all visitors of the Arab Health 2020 in Dubai for their interest in our company and products. It was the first participation for Medinoxx at the Arab Health Trade Show and also the first time in the Asian / Middle East region so far. We had very good visitor traffic,  many great and interesting discussions, as well as highly promising contacts with people from all different areas and backgrounds.
We would also like to take the opportunity to thank the Austrian Economic Chambers (WKO) for their great support before and during the show, and the opportunity to exhibit at the Austrian pavilion.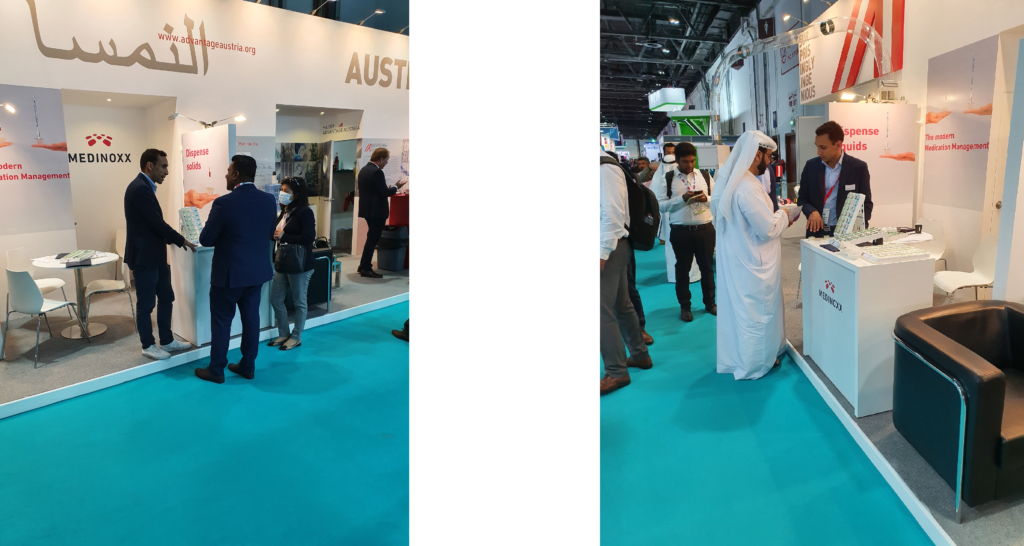 The 2020 exhibition was a great success for us and we look forward to seeing you at the next Arab Health 2021 in Dubai.